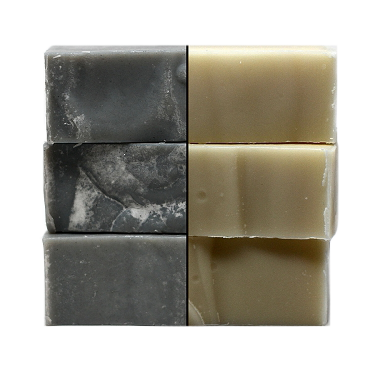 Clarifying
Our handmade skin Clarifying goat milk soaps are especially formulated for two different skin types.
Our dark-colored clarifying bar is specifically for cleansing and soothing oily and 'break out' prone skin. This bar contains all the ingredients necessary for you to feel confident knowing you're treating your skin with the absolute best care. Click here to see what they are and why they work!
Our light-colored clarifying bar is a fabulous combination of essential oils and ingredients especially formulated for cleansing and soothing dry, combination, sensitive, or mature skin types. Click here to see the ingredients that make this such a great detoxifying bar.
Buying a gift? Click here to add gift wrapping to your cart!