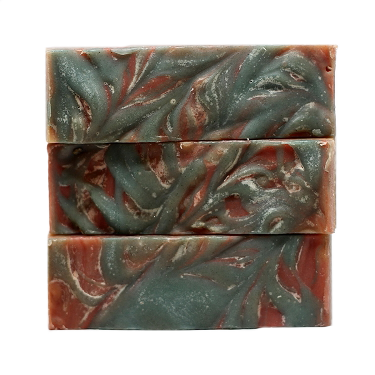 NEW! Deck the Halls
You'll want to fall into this scrumptious fragrance! Lovely top notes of orange and cranberry; flowing nicely into middle notes of cinnamon sticks and freshly ground cloves.
You'll fall in love with the wonderfully creamy, moisturizing lather of our fresh goat's milk soap as it gently works to help balance the skin's natural pH and promotes natural exfoliation. Your skin will thank you!
All soap is hand cut and measures approximately 2" x 3" (one inch thick) and min. net wt. of 4.25oz.
Due to the handmade nature of our soap, please allow for slight variations in appearance and color.
Ingredients: Lard, Goat's milk, Olive Oil, Mango Butter, Sodium Hydroxide, Palm Kernel Oil, Coconut Oil, Castor Oil, fragrance, ultramarine,
mica.
Click here to read about Truzzi's tried & true formula and its many benefits!